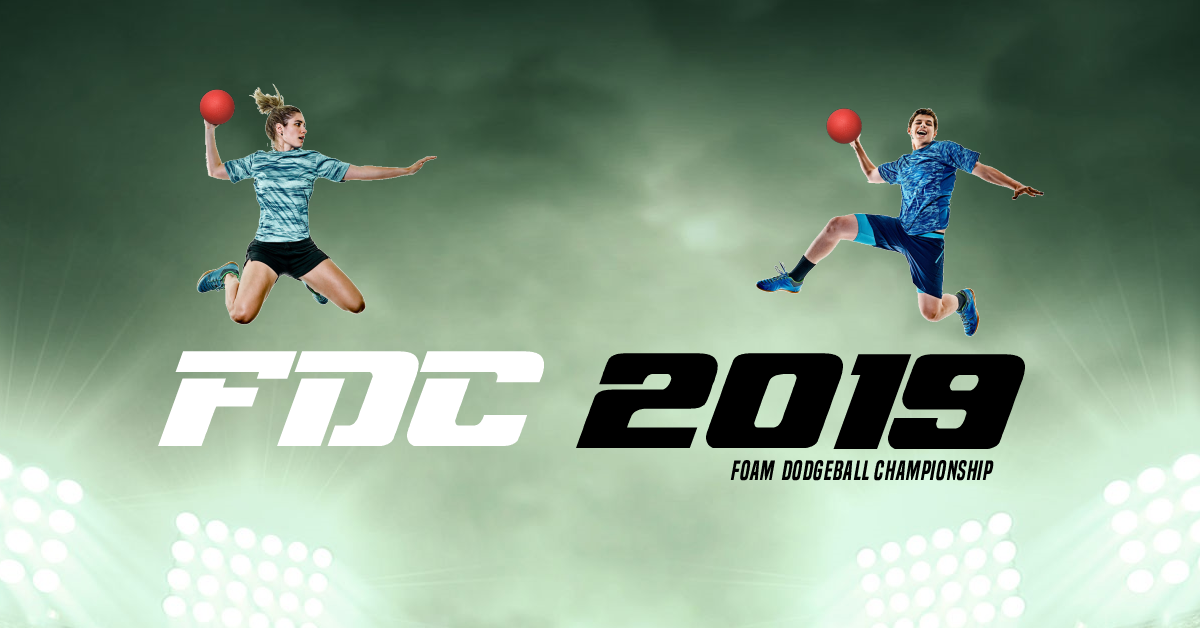 FDC 2019, sponsored by KBS Apparel!
Welcome to the first annual Foam Dodgeball Championship 2019 (FDC 2019), hosted by Dallas Dodgeball, Lone Star Dodgeball and Rec Social Sports at the new Drive Nation Sports facility at DFW Airport. Open to all area, national and international teams.
Men's and Women's Divisions
6 players to start (6 vs 6)
Maximum roster size 8
WDBF dodgeballs, rules and court size
Format: Round robin followed by single elimination bracket
Round Robin matches will be 10-minute matches with sudden death/no blocking.
Elimination round will be two 10-minute halves, with sudden death no blocking at the end of each half. Championship will be two 20-minute halves with no blocking at the end of each half (time permitting).
1st, 2nd and 3rd Place medals for both divisions. Championship jerseys by KBS Apparel for 1st Place teams!
Cost: $175 per team. Full price must be paid in order to register your team.
Registration: PayPal registration fee of $175 to [email protected]. Send name of team, captain and roster to [email protected]
Admission: On day of tournament all players are expected to bring a toy (recommended value $10 or more) to be donated to the Jason's Dream foundation.
After party by Rec Social Sports
Tournament directors: Tom Wakefield, Cody Stidham
Facebook Event Page: https://www.facebook.com/events/516674085759324/
More information: [email protected]
FDC 2019 Official Posters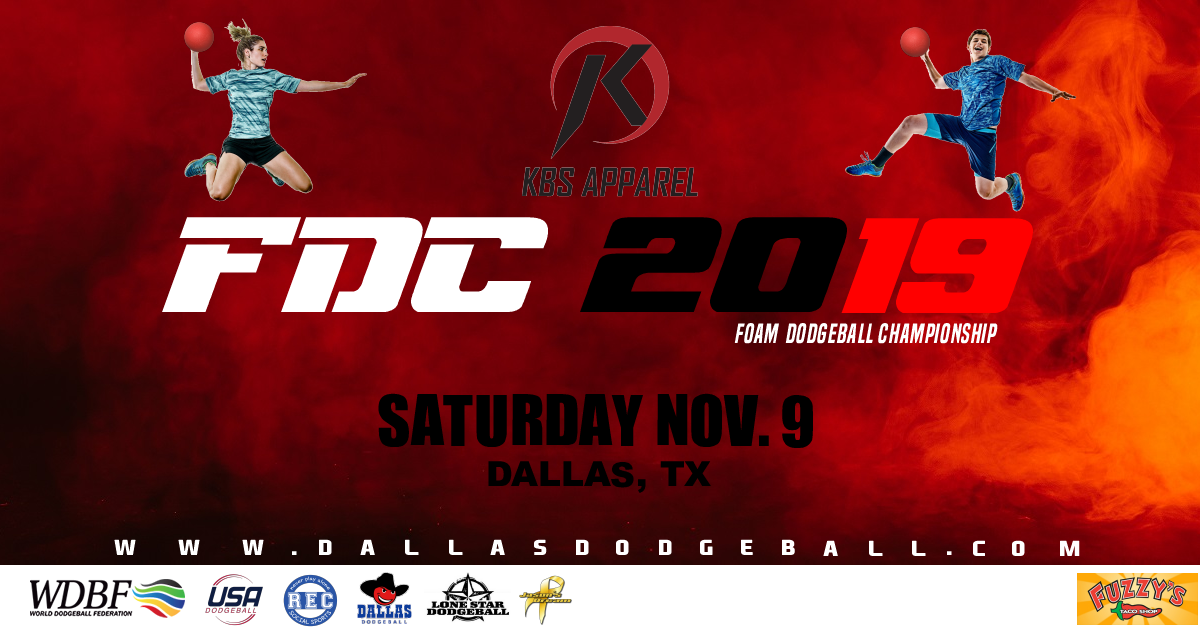 Tournament Rules
FDC 2019 will use World Dodgeball Federation (WDBF) rules. The WDBF is the governing body of all forms of Dodgeball on a global level. WDBF rules can be found at the following link: http://www.worlddodgeballfederation.com/rules/
Amendments
Rules 18, 19, 20: Uniforms are recommended but not required.
Drive Nation Sports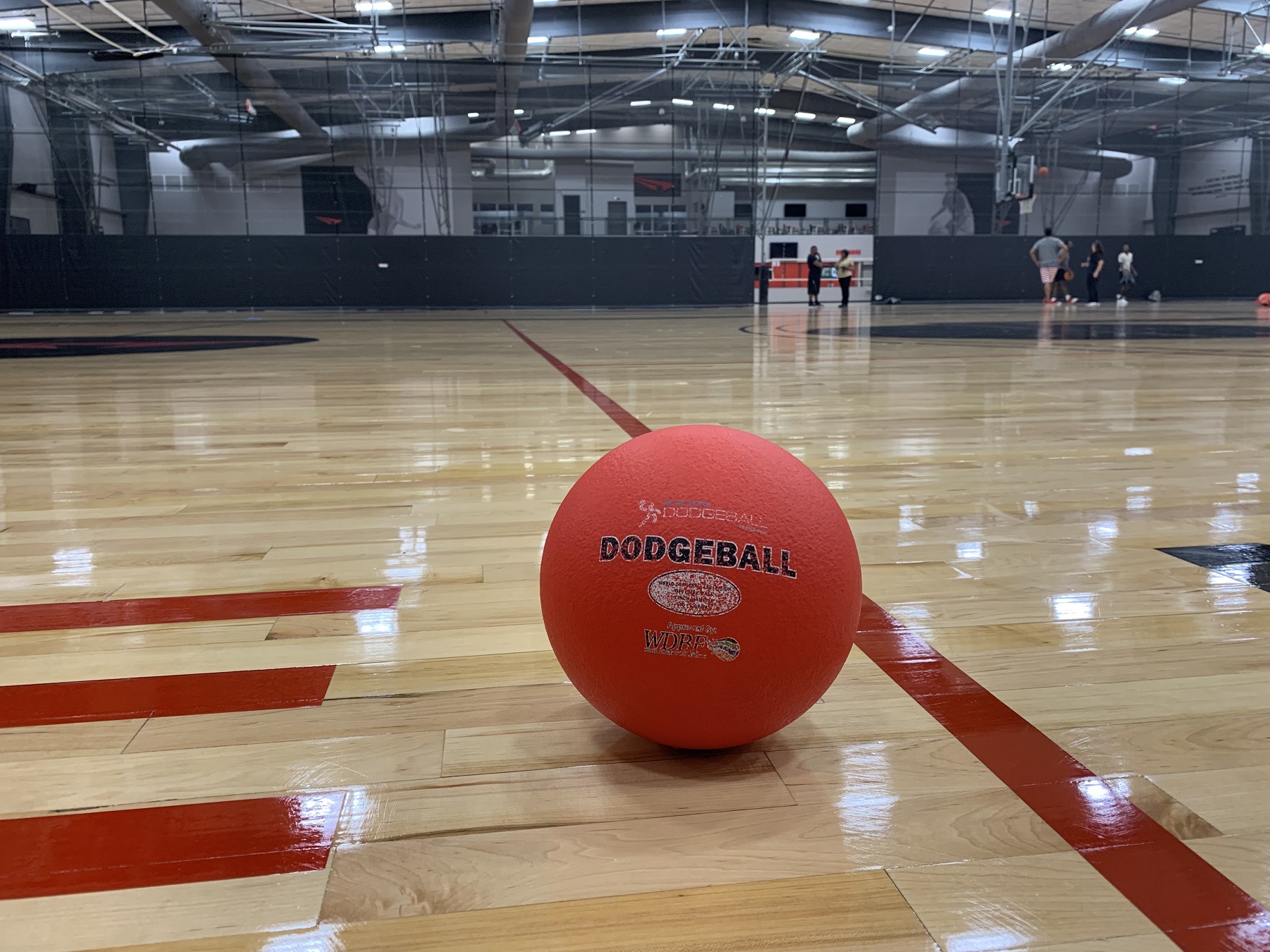 The new, state-of-the-art Drive Nation Sports facility in Irving, Texas is the excellent venue for FDC 2019. Drive Nation Sports is conveniently located just outside the gates of DFW Airport and will make for a convenient destination for area, national and even international players and teams. The facility, owned by NFL great Jermaine O'Neal, features a hardwood court, concession stand, restrooms and seating areas.
Drive Nation Sports
2550 Rental Car Dr
Dallas, TX 75261