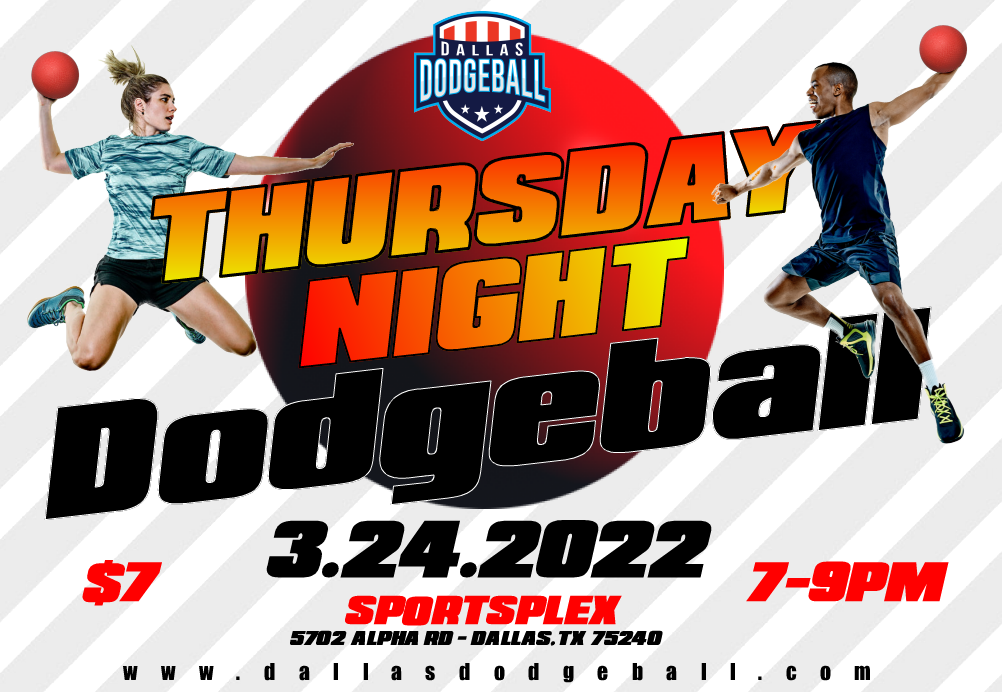 Dallas Dodgeball is hosting a special Thursday Night Dodgeball open play event at the Sportsplex in North Dallas from 7-9PM on Thursday, March 24th, 2022! Afterwards, we'll be headed to our favorite hangout Fuzzy's Tacos (9-11PM) for even more fun!
Location: Sportsplex (Basketball Court 3 on the back wall, 1st level).
Date: March 24th, 2022
Time: 7-9PM
Co-ed, ages 16 & up.
Ball type: Foam dodgeballs (both Special 7s and WDBF 7-inch)
$7. PayPal Tom Wakefield in advance at dallasdodgeballe[email protected] or please bring exact cash and pay Tom at the event.
Clothing: Wear athletic-type clothing and knee pads if you have them.
Teams: We will pick teams from people who show up.
ADDRESS
Sportsplex
5702 Alpha Rd
Dallas, TX 75240
Fuzzy's Tacos
13881 Midway Rd Suite 105
Farmers Branch, TX 75244